Disposable Face Masks Medical Prime Breathable&Comfortable, 3 Layers Face MaskType 2R:
Suzhou JaneE Medical Technology Co., Ltd. has been supplying disposable medical and healthcare products for over 22 years. We implement strict quality controls measures, and make sure all our products are to the highest standards. This breathing masks medical is ideal for both men & women. The ear loops of medical masks adult breathable provide great support which makes it suitable for cycling, running, travel or daily use. DISPOSABLE LATEX FREE MASK - Avoid touching the protective face mask medical while using. Replace face mask in medical with a new one as soon as it is damped do not re-use single-use masks. Remove medical disposable masks from ear loops, discard immediately in a closed bin.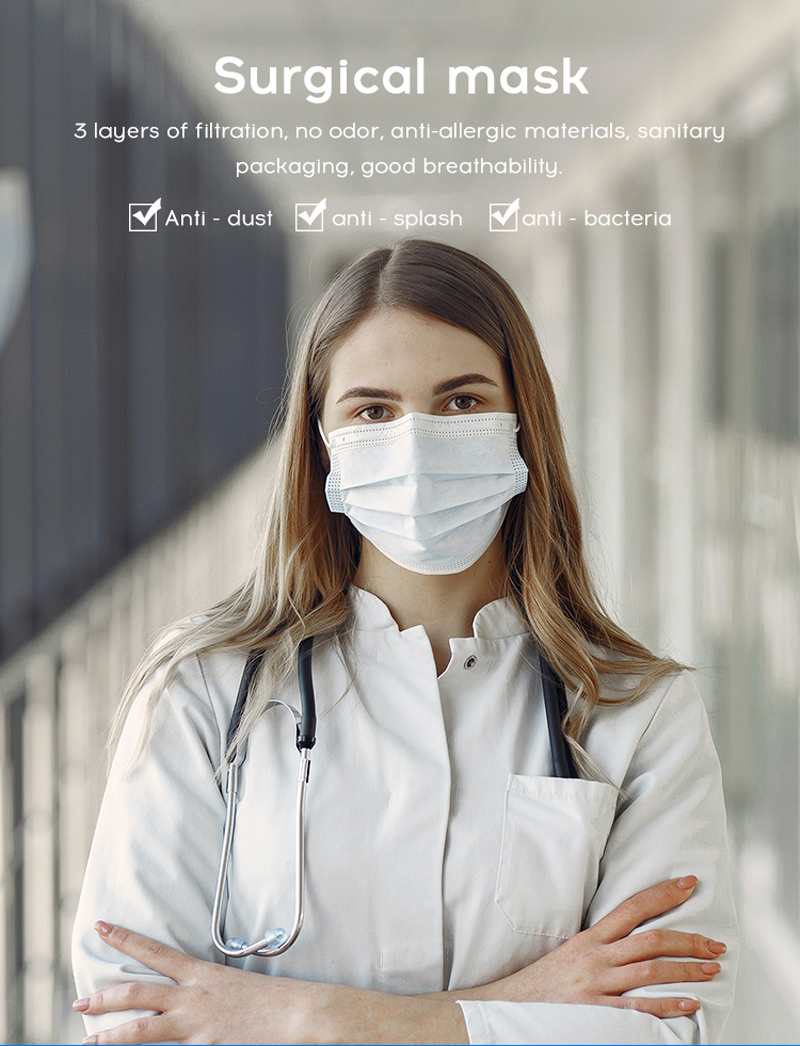 The medical masks disposable feature 3 layers of material. Ideal for general use including; dog walking, exercising, driving and supermarket shopping. The mask is easy and comfortable to wear, featuring an ear loop design to ensure it fits all faces with ease. It features 3 layers of material, intending to cover the nose and mouth.

Q: How to identify the quality of melt blown cloth?
1. A good melt blown cloth will not burn when ignited, but will melt.

2. A good meltblown cloth has static electricity and the fragments of the meltblown cloth can be attached on the stainless steel and will not fall off.
Package:
1. One piece of disposable surgical face masks hygienic approved in one original factory sealed PE bag;
2. 10 pcs / PE bag or paper-plastic bag, 5 bags / color inner box;