CE Certified Medical Msk, 3 Layer Type 2R:
Qiji brand soft medical disposable face masks has three layers non woven protection, features of Medical Face Mask soft earloop : Hypoallergenic, Adjustable Nose clip, Breathable Material, Optimal Comfort & Filtration. Three Layers of medical face mask disposable breathable as follows: (1) Outer Layer: Hydrophobic non-woven layer, (2) Middle Layer: Meltblown filter, (3) Inner Layer: Soft absorbent non-woven layer. So face masks type iir will be provided protection to you.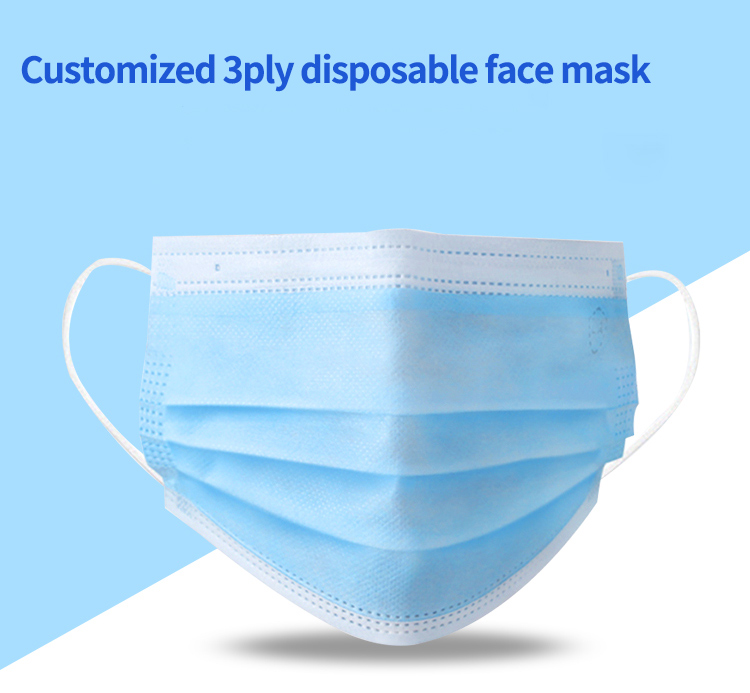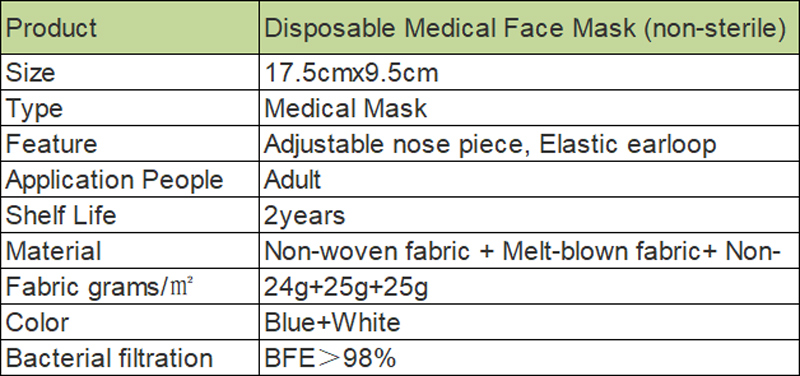 [Quality Design】
PREMIUM FILTER – BFE Filter efficiency = 99% - Our breathable face masks feature a 3-ply construction and liquid-proof protective barrier.
【Usage】
DISPOSABLE LATEX FREE MASK - Avoid touching the mask while using. Replace mask with a new one as soon as it is damped do not re-use single-use masks. Remove mask from ear loops, discard immediately in a closed bin. SEALED PACK - The masks come sealed in a polybag to ensure they are kept hygienically.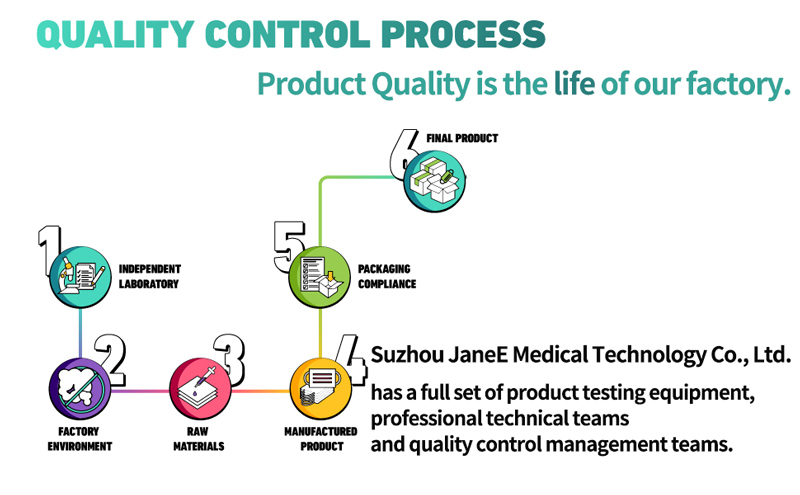 Q: How to identify the quality of melt blown cloth?
1. A good melt blown cloth will not burn when ignited, but will melt.

2. A good meltblown cloth has static electricity and the fragments of the meltblown cloth can be attached on the stainless steel and will not fall off.
Package:
1. One piece of disposable surgical face masks hygienic approved in one original factory sealed PE bag;
2. 10 pcs / PE bag or paper-plastic bag, 5 bags / color inner box;