Medical Face Mask Disposable Breathable&Comfortable, 3 Layers Protection Type 2R:
THREE LAYERS MEDICAL FACE MASKS DISPOSABLE OF PROTECTION - soft, non-woven fabric inner layer absorbs mist that you breath out. A Middle layer of melt blown fabric provides bacterial and particle protection and finally a non-woven, fibre-glass free, outer anti-bacterial layer; ADJUSTABLE FACE MASKS FLU PROTECTION FOR PROPER FIT - Use the adjustable nose clip to create a custom fit around your nose and the comfortable elastic ear loop to secure in place. The folded design makes for easy breathing; FILTER OUT PARTICLES - These medical face masks anti virus help protect against germs, dust and air pollution. Anti virus face mask effectively filter out particles and droplets in the air with our high-quality, non-woven fabric; ANTIBACTERIAL PROTECTION - The Bacterial Filtration Efficiency (BFE) , hospital face mask is greater than 99 percent and they have been tested and covered by European Standards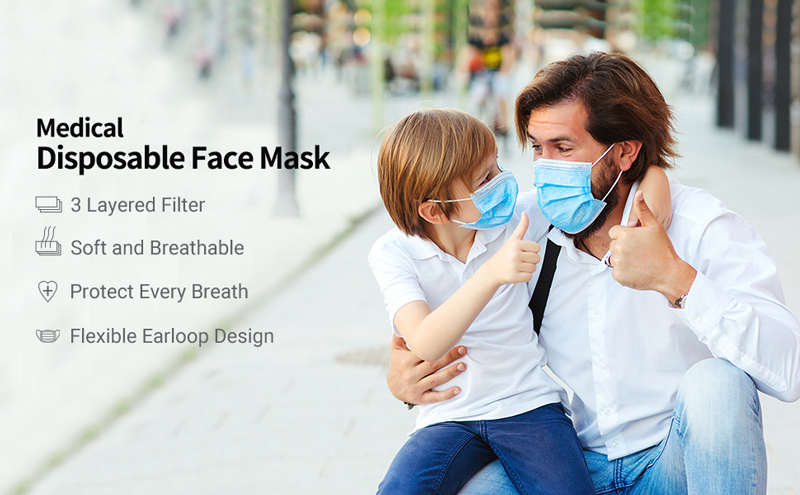 [Filtration Design】
PREMIUM FILTER – BFE Filter efficiency = 99% - Our breathable face masks feature a 3-ply construction and liquid-proof protective barrier.
【Easy to Use】
Disposable, Lightweight, comfortable, and soft on the skin for comfortable breathing.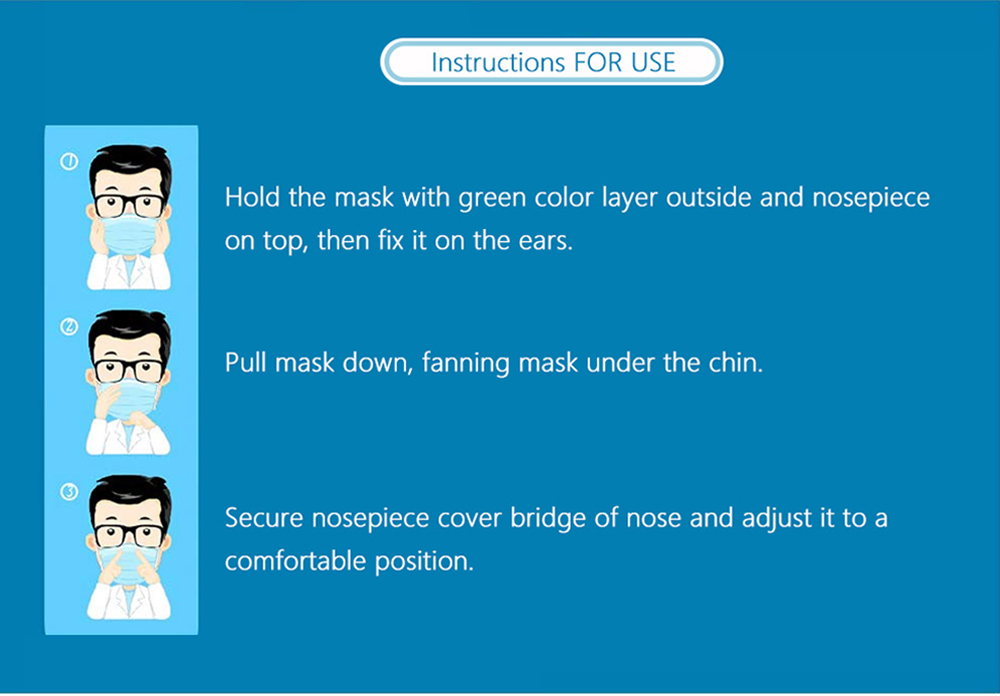 Q: How to identify the quality of melt blown cloth?
1. A good melt blown cloth will not burn when ignited, but will melt.

2. A good meltblown cloth has static electricity and the fragments of the meltblown cloth can be attached on the stainless steel and will not fall off.
Package:
1. One piece of disposable surgical face masks hygienic approved in one original factory sealed PE bag;
2. 10 pcs / PE bag or paper-plastic bag, 5 bags / color inner box;