Nonwoven surgical surgeon gown reinforced:

Surgical Gown disposable:Fabric provides an exceptional barrier that is highly fluid-resistant while maintainingSMS non-woven fabric, one-way ventilation, volatilize internal hot air, block internal air, avoid direct contact, good tensile strength, thick and durable.

FLUID RESISTANT: These surgical Gowns shield from sprinkles of liquids, bits of particles and microbes during procedures. Keeping in mind the safety and hygiene of the patient and provider, our gowns are 42 gram SMS weight.

Practical Design: The gown features fully closed, double tie backs, with knitted cuffs easily can be worn with gloves to provide protection. Fine Design: The gown is made from lightweight, non-woven materials that ensures fluid resistance.

Double Tie Design: The gown features the dual ties at the back of the waist and neck which creates a comfortable and secure fit.

UNIVERSAL SIZE: These gowns are sized to give body full-coverage security to medical professionals, dental specialists, and other health or lab services suppliers as well as patients requiring safety. Designed to give a larger than standard fit and maximum protection, it has a back vent and back tie to give the desired comfort and allow you to work freely and properly.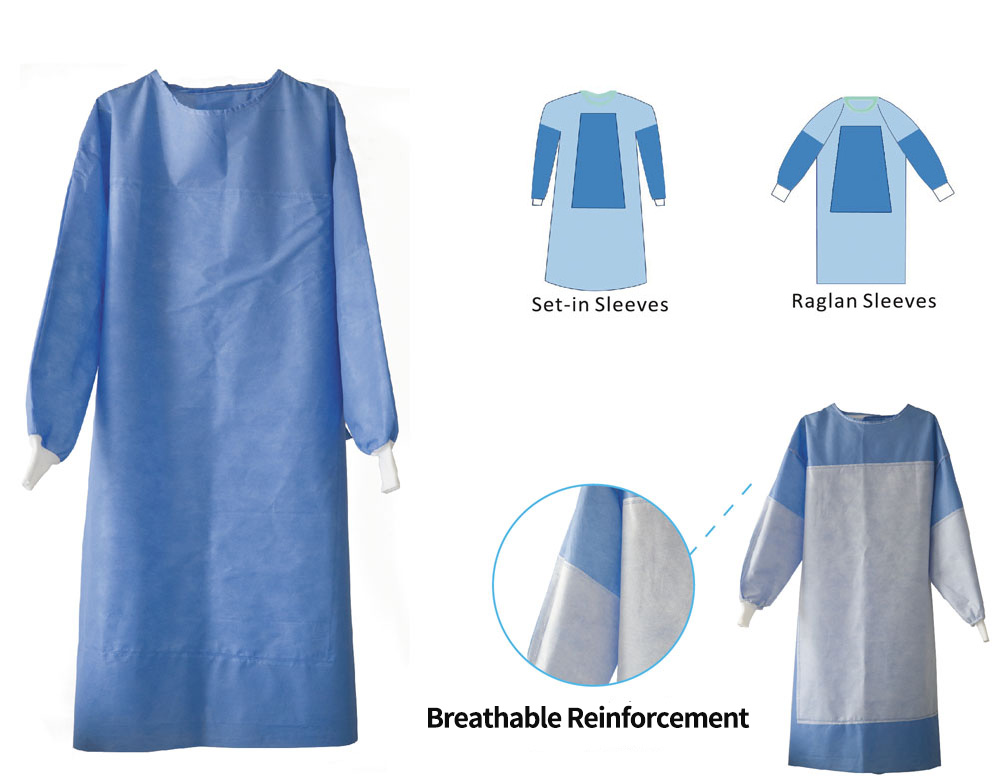 About us:
Suzhou JaneE Medical Technology Co., Ltd. was established in 1999 in Suzhou. It is a modernized enterprise specialized for developing, manufacturing, and selling of dis­posable medical and healthcare products. At present, our company covers an area of over 10,000 square meters, including 2,300 square meters of 100,000 grade cleaning workshops (IOS 8).