The Advanatges Of Qiji Brand Face Masks Medical Anti--Virus :
Our Medical Mask Type iiR has a higher bacterial filtration efficiency, medical mask face has more than 99%, so medical surgical mask can effectively filter micron particulate matter. High quality disposable face masks medical provide more protection and care for you and your family in all purpose. We also can supply you with different colors of medical mask disposable.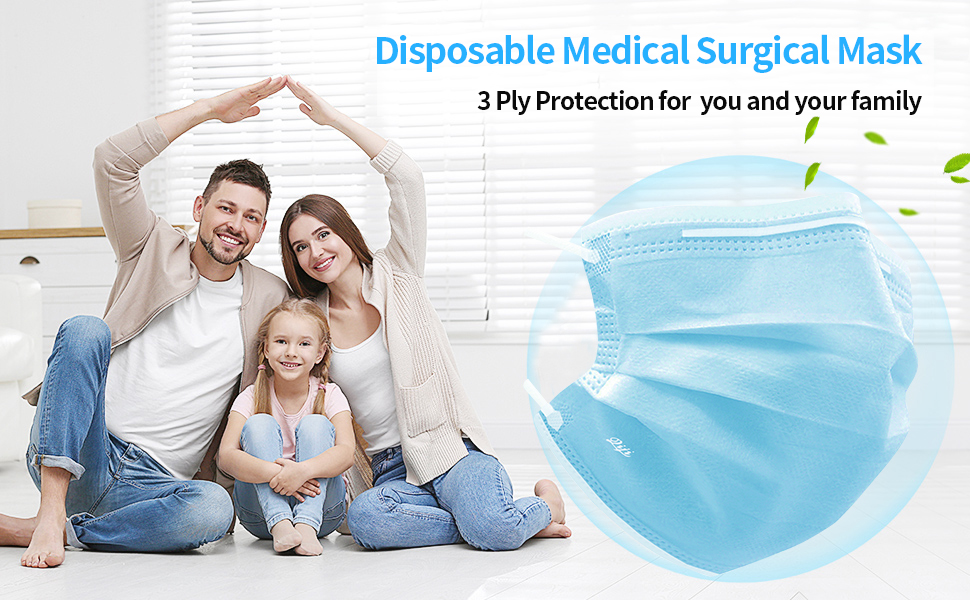 Specification Of Disposable Medical Surgical Masks:
1. Complies to the EN 14683:2019 standard

2. Features: Hypoallergenic, Adjustable Nose clip, Breathable Material, Optimal Comfort & Filtration
3.
Three Layers: (1) Outer Layer: Hydrophobic non-woven layer, (2) Middle Layer: Meltblown filter, (3) Inner Layer: Soft absorbent non-woven layer

4. OEM production is available
【About Melt Blown Non-Woven】
Q: What is the melt blown cloth?
Melt blown cloth is the core material of masks. It is mainly made of polypropylene, and the fiber diameter can reach 1 to 5 microns. The melt blown cloth has good filtering, shielding, heat insulation and oil absorption.
Q: How to identify the quality of melt blown cloth?
1. A good melt blown cloth will not burn when ignited, but will melt.

2. A good meltblown cloth has static electricity and the fragments of the meltblown cloth can be attached on the stainless steel and will not fall off.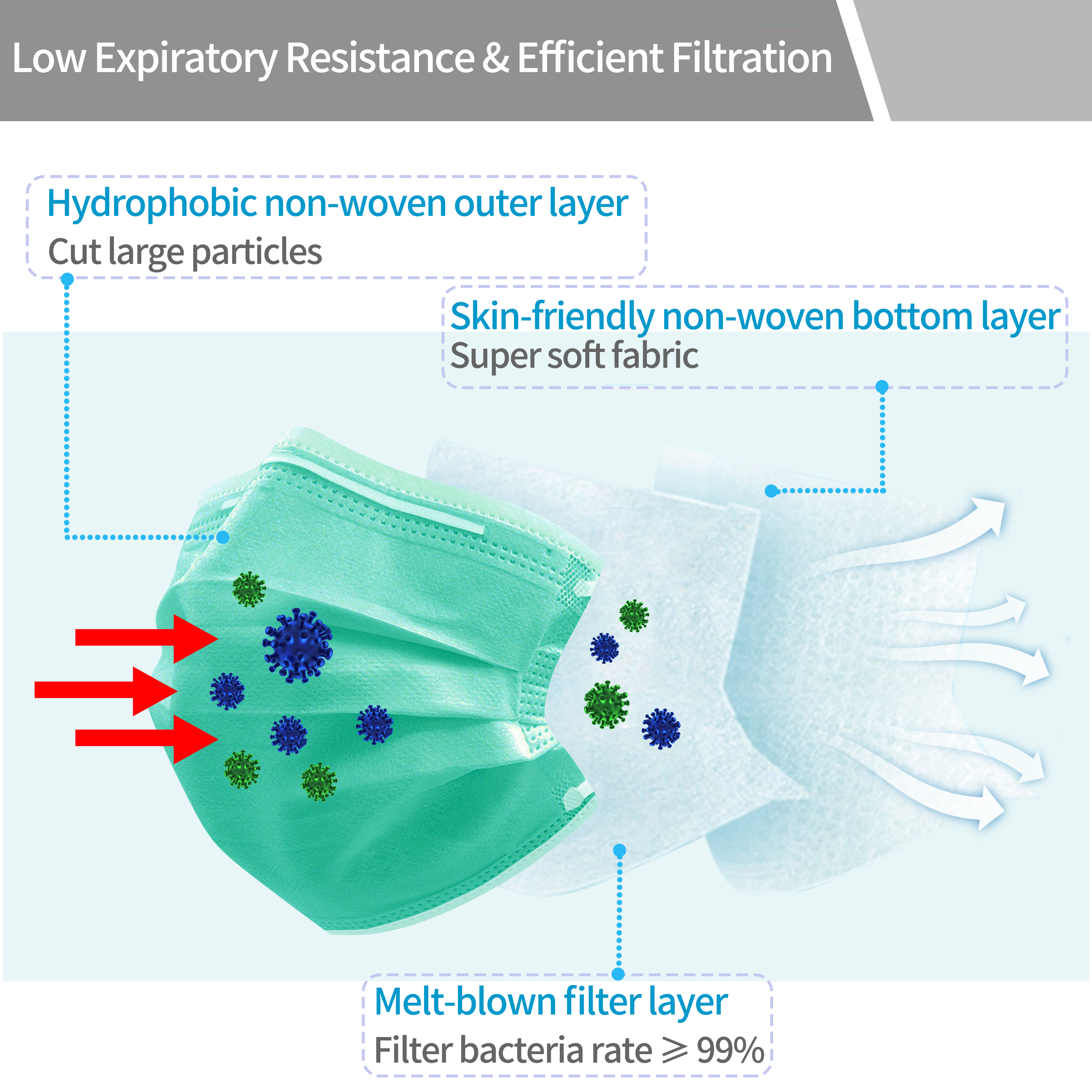 Package:
10 pieces of disposable surgical face masks hygienic approved in one original factory sealed soft blister bag (hygienically sterilized packaging).