Our Disposable Medical Surgical Masks Help Protect Your Family and You.
Disposanle Medical Masks are a simple barrier to help prevent the others' respiratory droplets from reaching you. Many studies show that 3 PLY Medical Face Masks reduce the spray of droplets when worn cover the nose and mouth. It is especially important to wear a Disposable Surgical Mask when you are indoors with people you don't live with and when you are unable to stay at least 6 feet apart since virus spread mainly among people who are in close contact with one another. Qiji Brand 3 Ply Face Mask is the antiviral face mask becasue the bacterial filtration efficiency is higher than 99%.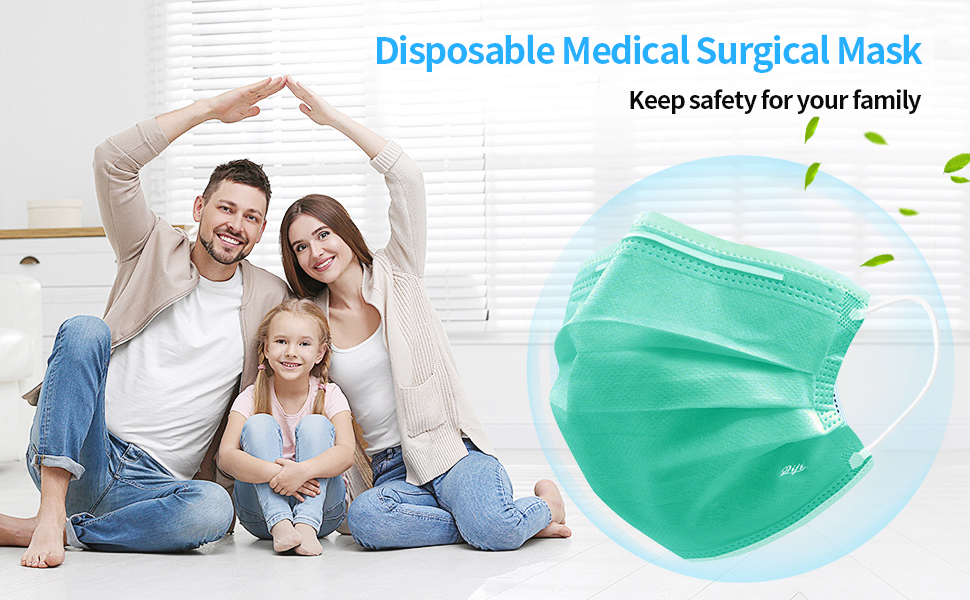 Specification Of Disposable Medical Surgical Masks:
1. Surgical masks approved EC certificate. Disposable mouth mask Medical Mask 3 layers comply with EN 14683:2019.
2. Face mask medical use. Type IIR Surgical Masks Disposable come in an original sealed bag, 20 pcs / bag.
3. Sterilization. All masks for face are EO-sterilized after packing.
4. Outer layer uses spun-bound polypropylene; Middle Layer use melt-blown polypropylene; Inner Layer uses spun-bound polypropylene.
【About Melt Blown Non-Woven】
Q: What is the melt blown cloth?
Melt blown cloth is the core material of masks. It is mainly made of polypropylene, and the fiber diameter can reach 1 to 5 microns. The melt blown cloth has good filtering, shielding, heat insulation and oil absorption.
Q: How to identify the quality of melt blown cloth?
1. A good melt blown cloth will not burn when ignited, but will melt.

2. A good meltblown cloth has static electricity and the fragments of the meltblown cloth can be attached on the stainless steel and will not fall off.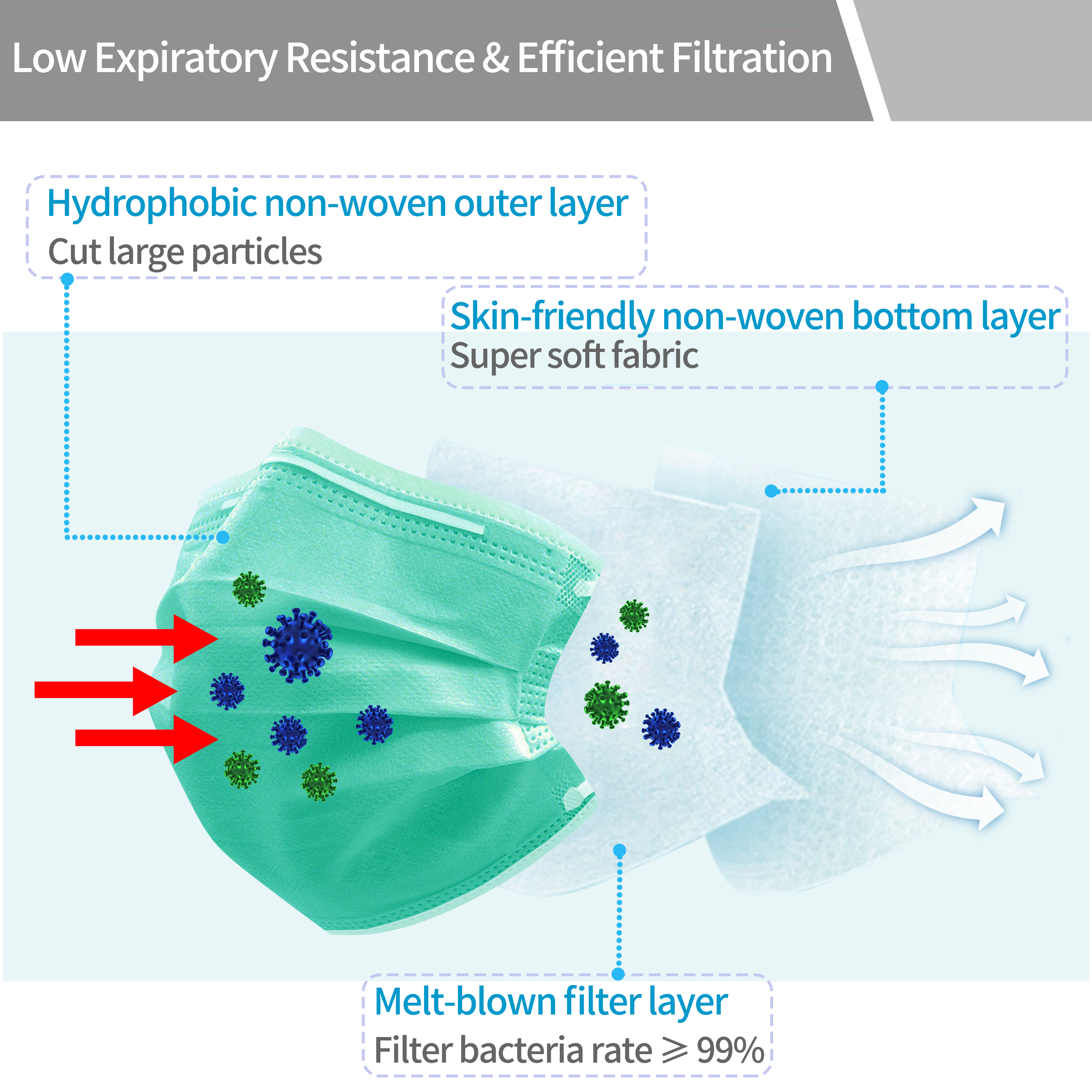 Package: 10 pcs or 20 pcs/ soft blister package;
10 or 20 pieces of breathable face masks hygienic approved in one original factory sealed bag (hygienically sterilized packaging)