Kids Disposable Face Masks Child Protective Cover Masks:
Breathable & Soft & Comfortable – Qiji medical masks with the inner skin-friendly non-woven fabric is as soft as intimate clothing, light and breathable without stimulation.
3-Ply Protective Masks – Outer color layer is a water-resistant layer, say bye to splashing liquid; Middle layer is a filtering layer, say bye to particles from 0.3 to 1.0 pm. Inner layer is a water absorbing layer, which can absorb the moisture from the breath of the wearer, avoid the filtering layer from getting wet.
Easy to Use – Our anti-flu mask medical are disposable and single use. Lightweight provides comfort and easy breathing while you're at work, grocery store, or running necessary errands. Just slip the elastic bands over your ears and conform metal nose guard to create a light seal around your face. Disposable mouth mask medical should not be reusable. Apply new one surgical masks medical every 2 - 4 hours for best protection to ensure moisture from breathe doesn't dampen it.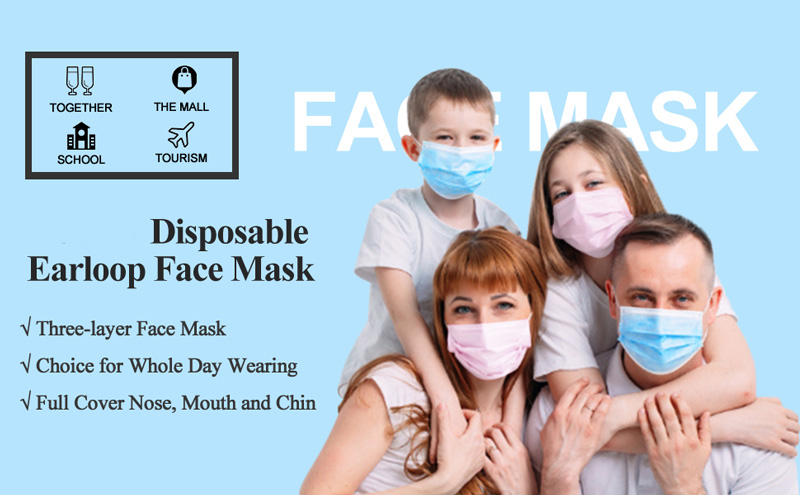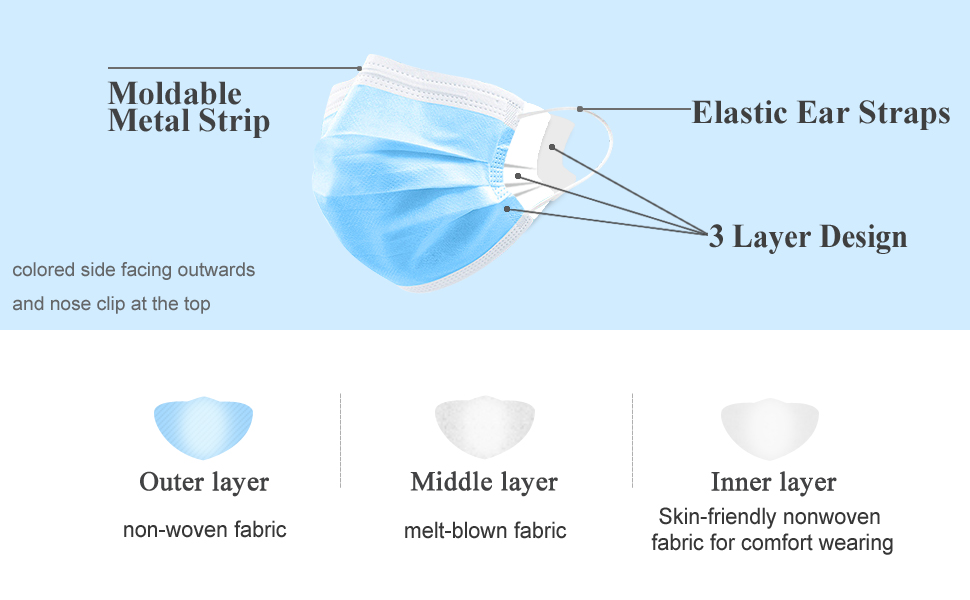 Universal Elastic Style Ear Hooks– Soft, comfortable ear bands prevent headaches when wearing for long periods of time and allow for easy modifications when fitting to children. Convenient one size fits all styling safeguards everyone—perfect for families, office & warehouse workers & more.
Application Scope
Dimention: 14.5 x 9 CM / 5.7 x 3.54 inches
Perfect for daily wear, workplace, school, supermarket, garden, house cleaning, hanging out etc.
Package:
1. One piece of disposable surgical face masks hygienic approved in one original factory sealed PE bag;
2. 10 pcs / PE bag or paper-plastic bag, 5 bags / color inner box;